The Wendover Canal Trust's purpose is the restoration of the Wendover Canal to full navigation. Our restoration has achieved considerable Biodiversity Net Gain and will continue to do so. Our work also opens access to the canal for people to improve their well-being and enjoy the heritage features. To do all this, we organise working parties of our volunteers under the watchful eye of our Operations Director.
Next Restoration Working Parties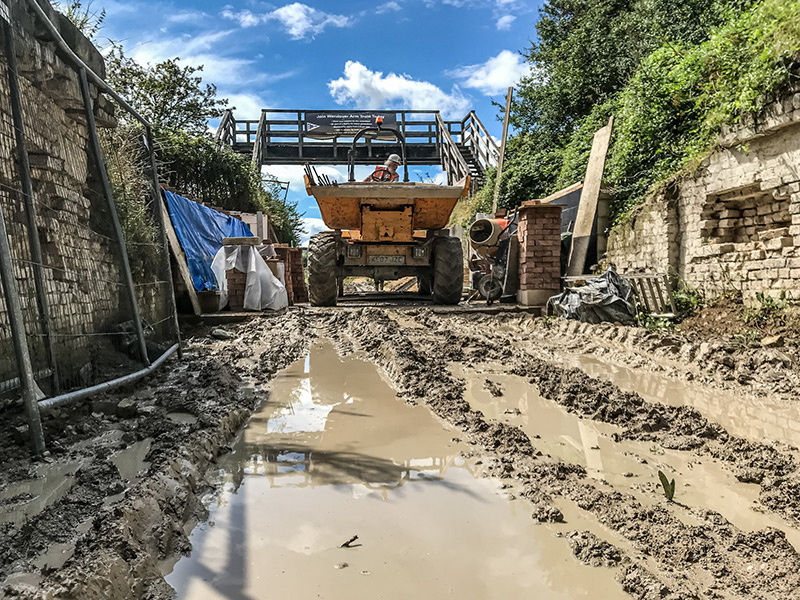 Restoration working parties are held throughout the year, usually starting on the first Friday of the month except June 2022, listed below. We need further help for this highly rewarding work; for further information, please contact us at volunteer@wendovercanal.org.uk .  Any help will be greatly appreciated.
​June work party starts a week late due to the Platinum Jubilee Holiday, Friday 10th June for 7 days
Friday 1st July for at least 7 days
Friday 5th August for at least 7 days
Friday 2nd September for at least 7 days
Friday 7th October for 7 days
Friday 4th November for 7 days
Friday 2nd December for 7 days
Recent Restoration Progress
We are relining the Wendover Canal from Bridge 4 towards Little Tring. "Boyd's View" of our progress can be found alongside. Our most recent monthly reports are in the Latest Posts below. Older reports are on the Library page of this menu, under the appropriate date. Earlier Work Party Newsletters from our then-Restoration Director Roger Leishman are also there.
Tidy Friday Working Parties
Tidy Friday work parties are light work to keep our canal, bridges and towpath looking spick and span and cared for. They are 9am to 2pm on one day each month, organised by John Reynolds. For details or to volunteer phone John on 07787 355515. The provisional days are below, and come after the main work parties above.
June 17th, then TBA. 
Latest Restoration Posts and Reports