The Rothen Group team are making excellent progress with the Wendover Canal Towpath Upgrade.

Effort has been concentrated on reinforcement of the banks using Nicospan, where erosion has severely affected the stability and width of the towpath, and the safety of Towpath Users.

PLEASE BE AWARE : Sections of the Towpath will be closed at times to allow access of Tools and Materials whilst work is being undertaken.
The three photos,below, were taken at Wharf Road and Bankside (Wendover).
The upgrade will result in an all-weather path of a width of 1.5m, or more where possible,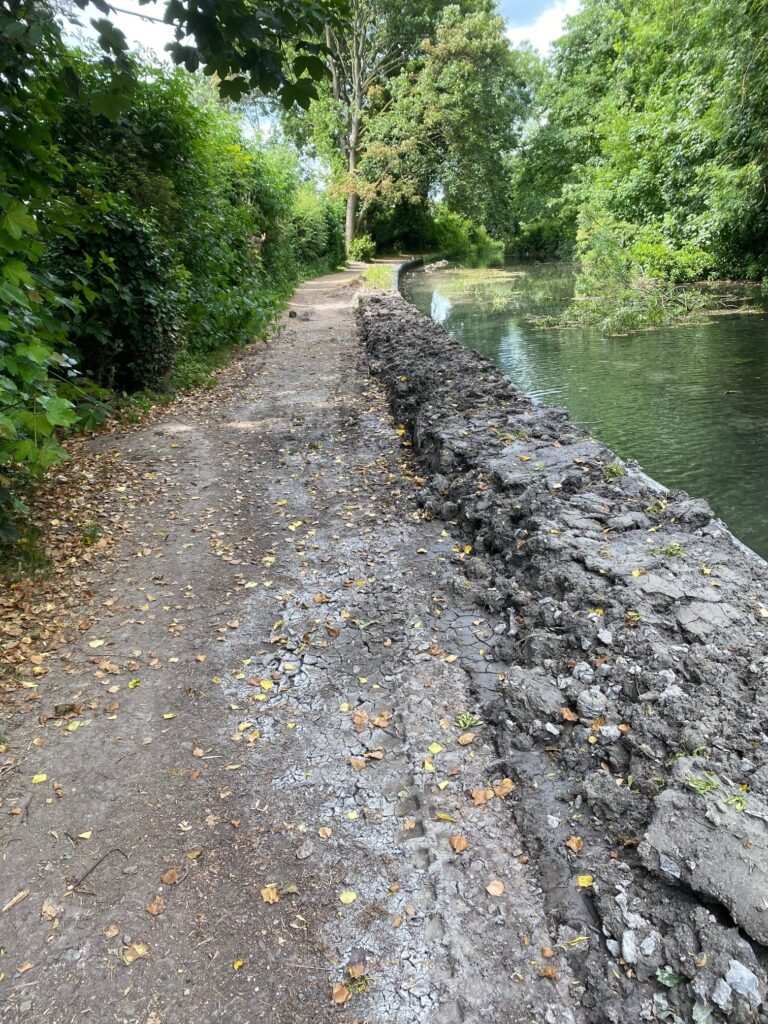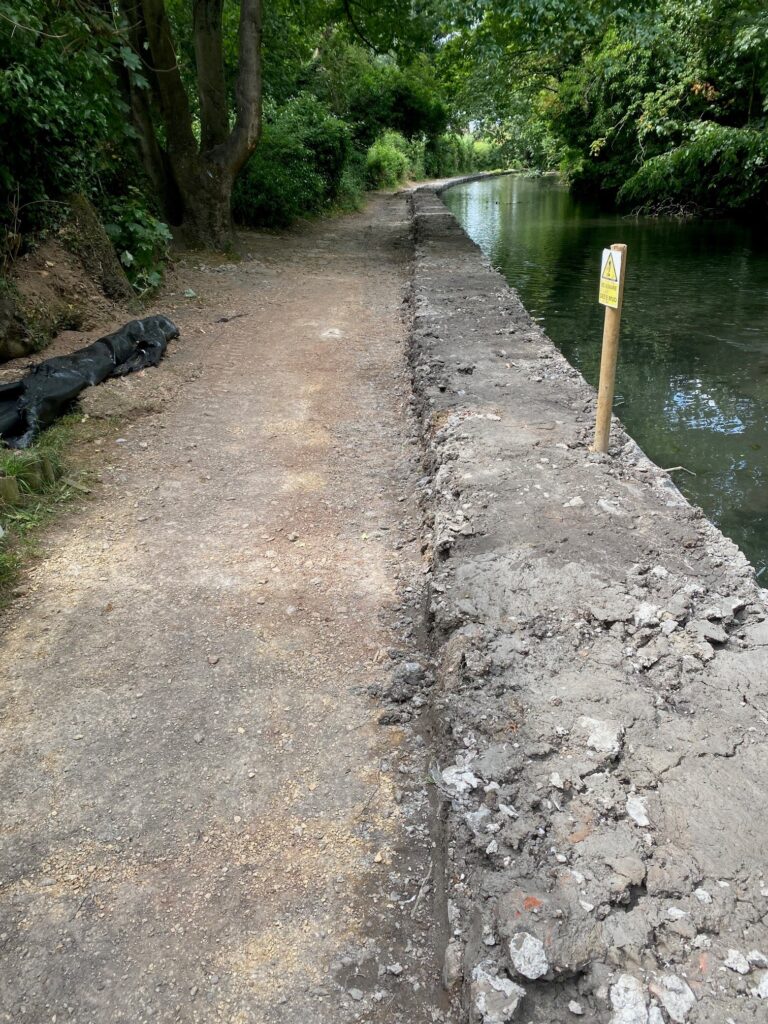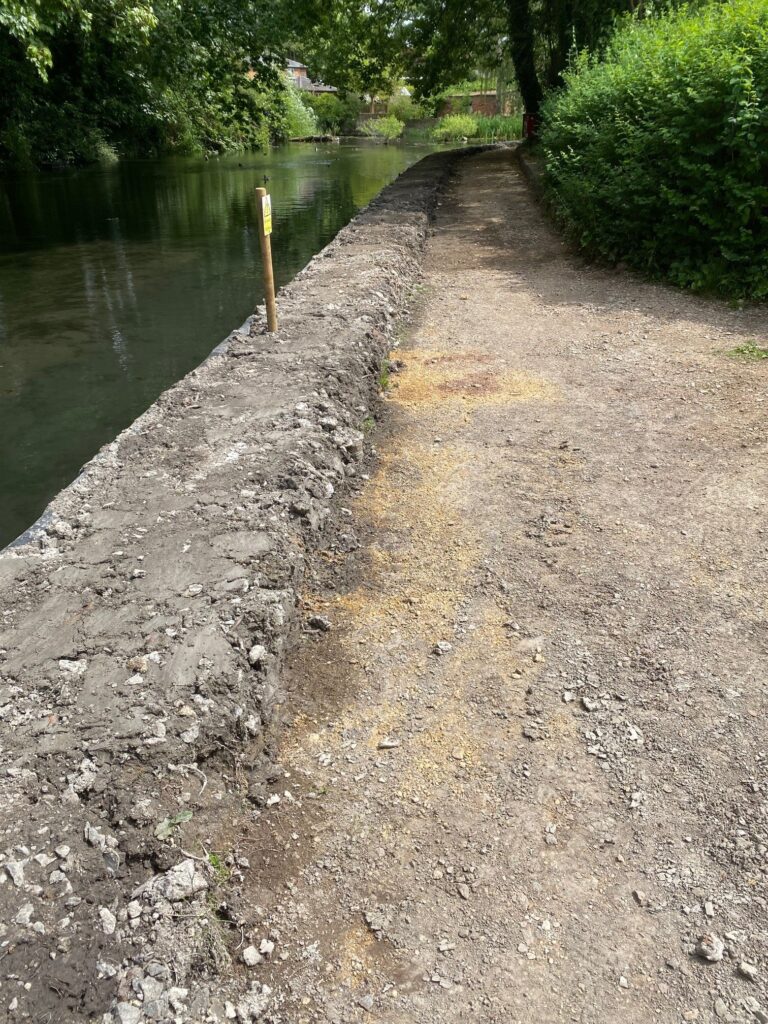 The image to the right is part of the next stage of the process, showing the Nicospan Plastic membrane.
Then a solid foundation and topped with a 50mm surface of Centrack; a limestone-based, highly durable , widely used and particularly suited to this rural environment.
The improvement will enable people of all ages and abilities to use the towpath throughout the year. So families, schoolchildren, walkers, runners, cyclists and those with reduced mobility will all be able to use the path whatever the weather or time of year.
More detail about this Towpath Upgrade can be found on our earlier web post Click Here