Wendover Canal Trust is please to announce that the upgrade of the mile-long towpath from Wharf Road, Wendover to Perch Bridge, Halton has now been completed and is fully open to the public.
The improvement will enable people of all ages and abilities to use the towpath throughout the year. So families, schoolchildren, walkers, runners, cyclists and those with reduced mobility will all be able to use the path whatever the weather or time of year.

Work on the remaining stretch from Perch Bridge to the centre off Halton Village will start on 16th October and is expected to be completed, weather permitting, by mid-December.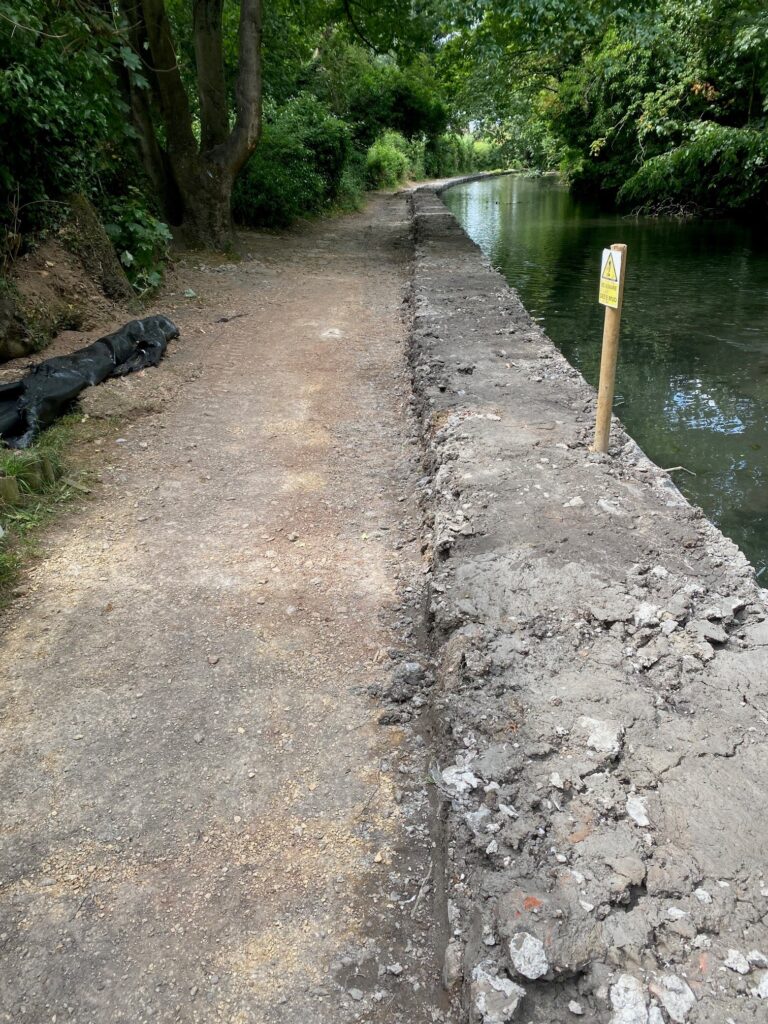 Photos are provided of the Towpath during construction….