BBC4's 'Canal Boat Diaries' presenter, and Wendover Canal Trust (WCT) patron Robbie Cumming is supporting the Trust's 2024 Calendar appeal, in order to raise much needed funds for the canal's restoration and maintenance.

This is the Trusts first calendar and each month shows a different aspect of the Canal , from Boats to Wildlife.
The photos capture the seasonal beauty of the canal and its many visitors and inhabitants.
Our 2024 WCT Calendars can be purchased from the WCT Membership Website, using the link below: –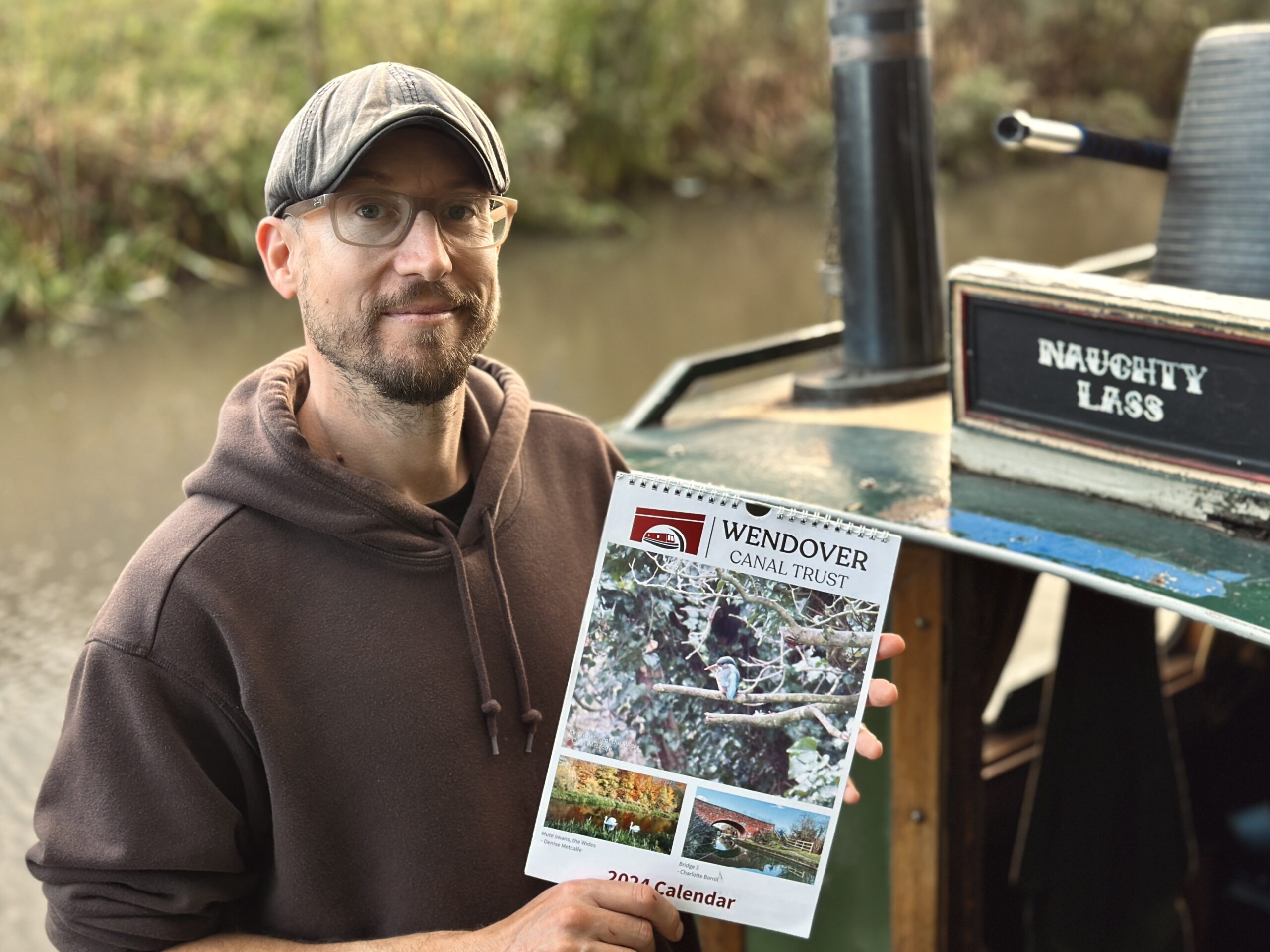 | Description Details | Cost |
| --- | --- |
| 1 x WCT 2024 Calendar at £10 + £2.40 postage. | £12.40 |
| 2 x WCT 2024 Calendars at £10 each + £2.70 postage | £22.70 |
| 3 x WCT 2024 Calendars at £9 each + £2.70 postage | £29.70 |
| 4 x WCT 2024 Calendars at £9 each + £2.70 postage | £38.70 |
| 5 x WCT 2024 Calendars at £9 each + £2.70 postage | £47.70 |