Join our next monthly walk on Saturday August 5th from Meads Farmhouse Kitchen starting at 10.30am.
Come and see our "community help out work" from previous months. We have greatly improved part of the towpath at Little Tring for all walkers, as well as restoring the canal back to water.
You'll see where a group of families have worked on Whitehouses Pocket Park, enhancing the area for wildlife by repairing the bird boxes and weeding our new recently planted saplings.
All this covered in a 3 mile walk guided by a Wendover Canal Trust volunteer.
After a winter of dull and cold weather, isn't it time we got out and enjoyed life again?
Time to simply take in the fresh air, appreciate our beautiful Countryside, and 'get back' with nature
The next walk will be on Saturday August 5th. The walks start and finish at the recently completed Meads Farmhouse Kitchen Tea Rooms HP23 4NT, near Wilstone Village.
2023 Dates
1st April
6th May,
3rd June,
1st July,
5th August,
2nd September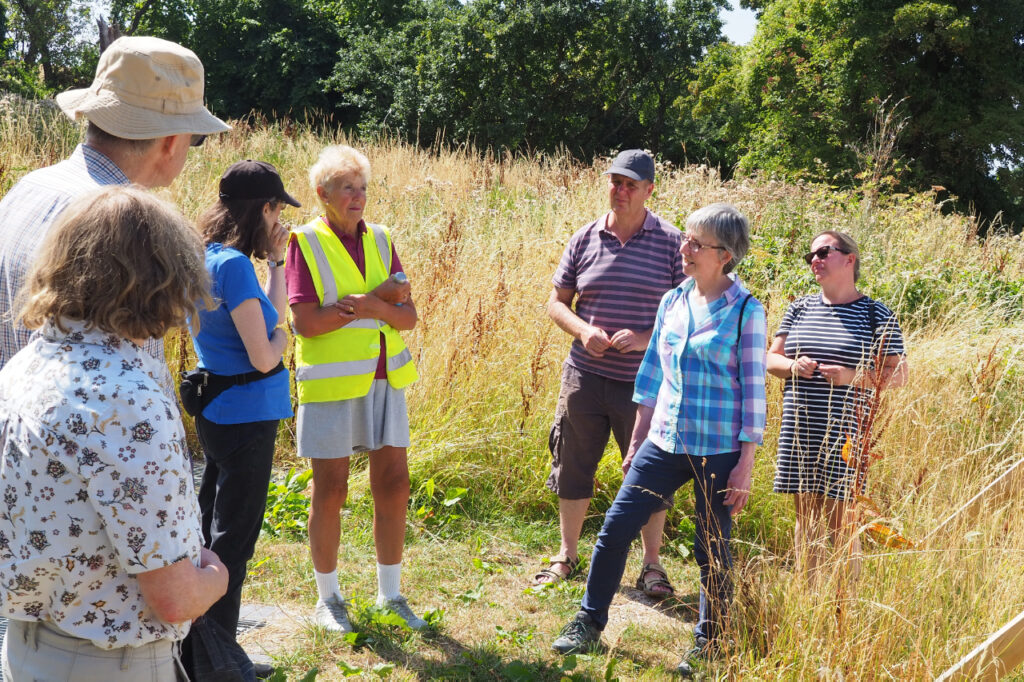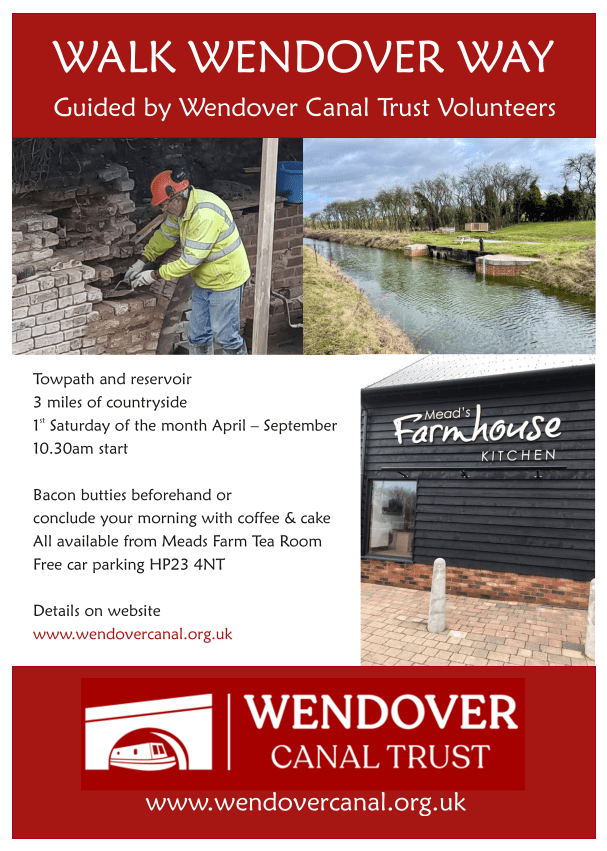 What to See
While on the walk, you will be able to:
View a section of the Wendover Canal under restoration.
See fine examples of 18thC Engineering, recently refurbished by the trust to meet current safety and operational standards.
Have a chance to spot extensive Bird and Wildlife in and around the large Wilstone reservoir, graded as a Site of Special Scientific Interest (SSSI).
Discover why the reservoirs were built, and what purpose they still play today.
Learn some of the fascinating history of the area from your knowledgeable guide.
Wendover Walks will be held on the first Saturday of each month April – September starting at 10.30am and lasting about 2 hours. Along the way you will see a section of the Canal under restoration by the Wendover Canal Trust, and will be able to appreciate the immense effort that has gone into the project. Walks are often scheduled to match our work party dates, so you may have the chance to speak with our volunteers and ask about any aspect of what they are doing.
The walks are along tracks which can be muddy. At various points we climb steps and slopes all this makes it unsuitable for buggies and wheelchairs. Suitable footwear is required.
Please meet your WCT tour guide in the Overflow car park by Meads Farmhouse Kitchen. For further details, information on how to take part and contact details, please refer to our website www.wendovercanal.org.uk . Or email Jenny at jenny@johnbrice.co.uk