The photos below by Steve Bonser, show the great progress throughout 2021, of our restoration from Bridge 4 towards Little Tring. (And we also spent the summer creating the pipe capping/ access road most of the way back to the cart-track entrance.)
The first 8 photos were all taken from Bridge 4 looking towards Little Tring. They show our progress in all weathers, from a hopeless-looking flooded muddy mess in lockdown, to relined canal.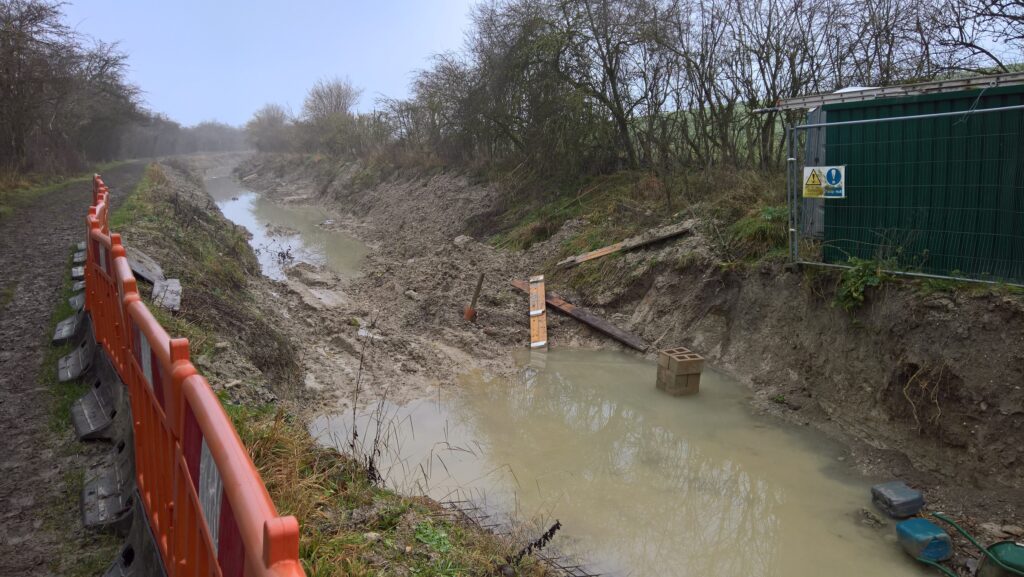 The remaining 4 photos were taken from the other end of the length of canal in the previous photos, looking back towards Bridge 4.