Could you Leave a Legacy to Wendover Canal Trust, to help secure the restoration of this beautiful canal and towpath?
The Wendover Canal is a rare chalk stream on which the Grand Union Canal depends to refill its locks at the Tring Summit. Wendover Canal Trust has been restoring the canal and its towpath since 1997 in order to enable a wide range of society to enjoy it once more and to bring back biodiversity. By remembering our Charity in your will, a gift of any size will help ensure that we have the resources to meet the challenges ahead.
All of those who manage the work of the Trust or work on its restoration are unpaid volunteers, but the costs of plant and materials are significant, and our membership fees only contribute a small proportion of these.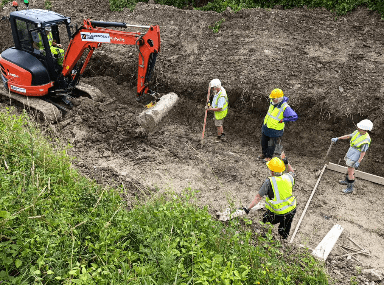 We therefore depend on legacies and grants to help us to restore the canal and its towpath for future generations to enjoy.
In recent years one single generous legacy from a former resident of Little Tring has funded more than two years' restoration work.


Gifts in wills allow us to ……
Restore heritage sites such as Whitehouses and the bridge at Little Tring


Enable narrowboats, kayaks, paddleboards and canoes to travel down the canal


Upgrade the towpath to make it accessible to all every day of the year.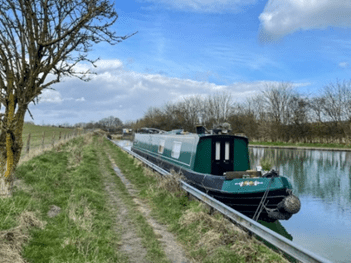 Leave a Legacy in your will
We understand that decisions such as this are personal and your loved ones come first. As a registered charity, legacy gifts to the Wendover Canal Trust are free from inheritance tax and capital gains tax, and as such could be of benefit to the remainder of your estate. If you do consider including the Wendover Canal Trust in your will, the smallest gift can make a lasting difference.
Whether it is a gift in the form of money, financial assets such as shares, or in property and valuables, we suggest you contact your solicitor to make a change in your will. Alternatively, for a simple donated sum you can yourself add a witnessed codicil (i.e. an appendix) to your will to include the Trust – the form for which you can download here….
You do not need to employ a solicitor to add a codicil to your will. But it is important to use the correct wording and have it witnessed as described on the form. You should send a copy of the codicil to your solicitor and store the original carefully with your will.
You can read more about codicils on Legal & General's web site here…..

Details that will be needed:
Formal name of our charity
Registered Charity No:
Our address:
The Wendover Arm Trust
801190
Wendover Canal Trust, Unit 16b First Floor, Chiltern Court, Asheridge Rd Industrial Estate, Asheridge Road, Chesham HP5 2PX
Have a Question ?
Please email either our Chair at chairman@wendovercanal.org.uk or our Honorary Secretary at honsec@wendovercanal.org.uk ,
including your telephone number so that we can call you to discuss this on an entirely confidential basis.
If you do go ahead with changing your will, writing a new will or adding a codicil to your existing will we would be most grateful if you can inform either our Chairman or Honorary Secretary of this.


Keep up to date with restoration progress
Keep up to date with our restoration progress through this website, our social media. Better still, become a member through our membership web page .