We have published a Wendover Canal Calendar.

Welcome to our Calendar Event – a way for you to buy our 2024 Wendover Canal Trust Calendar.
Each month shows a different aspect of the Canal, from Boats to Wildlife.
Income from these calendars helps the restoration work.
But, stock is limited! Order your 2024 calendar now to ensure delivery.
The new Wendover Canal Trust Calendar will look good on your wall, and it is also an ideal Christmas Gift for those who are not too easy to buy for. That's one less purchase to put on the list, and not liable to break the bank either!
Our 2024 WCT Calendars can be purchased from the WCT Membership Website, using the link below: –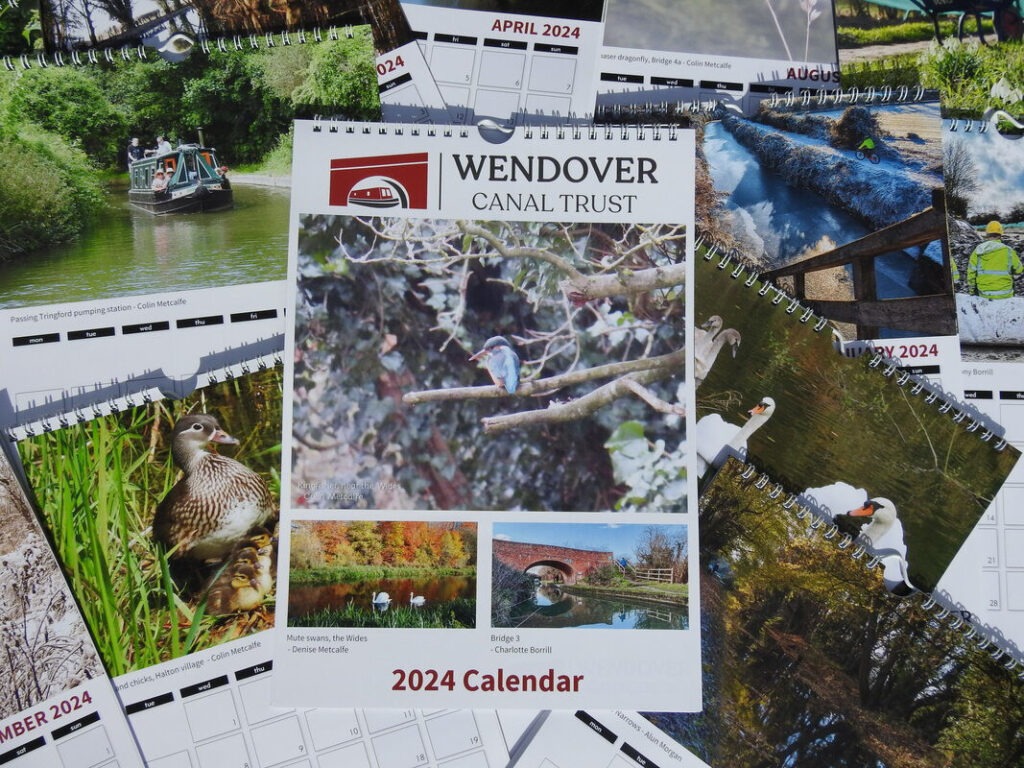 | Description Details | Cost |
| --- | --- |
| 1 x WCT 2024 Calendar at £10 + £2.40 postage. | £12.40 |
| 2 x WCT 2024 Calendars at £10 each + £2.70 postage | £22.70 |
| 3 x WCT 2024 Calendars at £9 each + £2.70 postage | £29.70 |
| 4 x WCT 2024 Calendars at £9 each + £2.70 postage | £38.70 |
| 5 x WCT 2024 Calendars at £9 each + £2.70 postage | £47.70 |