Here is a written description and map of the Wendover Canal (also known as the Wendover Arm of the Grand Union Canal). The Wendover Canal Trust promotes its restoration. But the canal itself (like most canals in England and Wales) is managed for the nation by the Canal and River Trust . The Wendover Canal links the picturesque village of Wendover (Bucks), with the Grand Union Canal at the Tring Summit (Herts). Nestled in the Chilterns Area of Outstanding National Beauty, the canal follows the 390 foot contour around the hills and has no locks. See the next page for photos, and the page after for videos.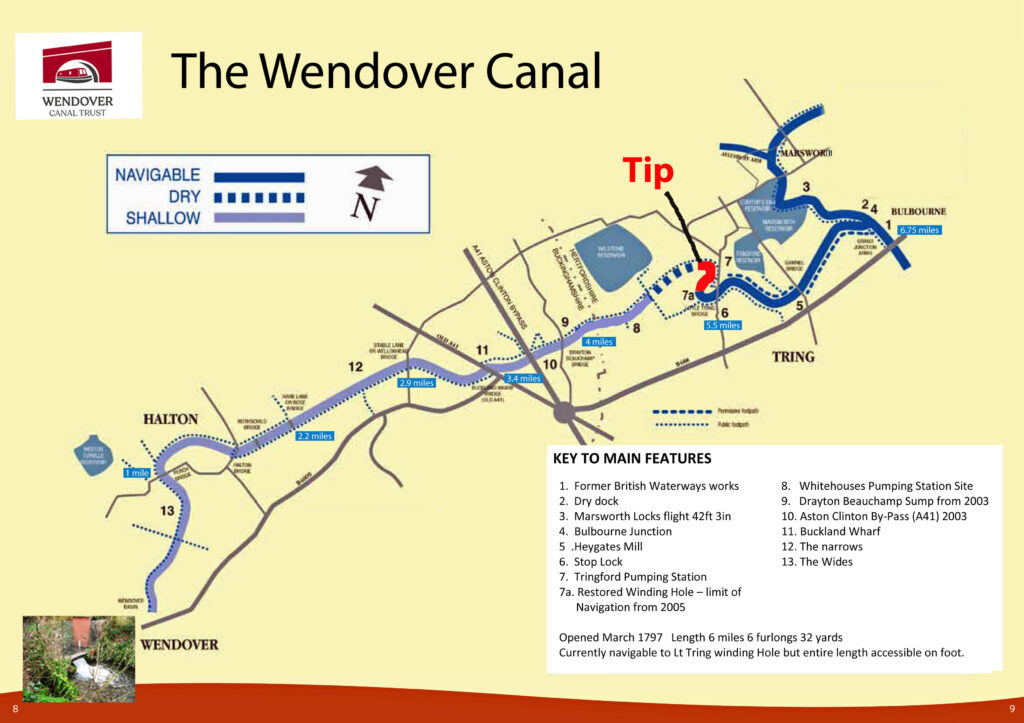 You can walk the entire 6.75 mile Arm along the towpath (apart from a short-cut along Little Tring Road). However boats are currently restricted to the first 1.5 miles. This stretches from Bulbourne, to the winding hole (turning place for boats) which we restored just past Little Tring.
The water for the canal flows from a chalk spring at Wellhead, near St Mary's Church, Wendover, Bucks. This flows into the Wendover Canal next to Wharf Road, Wendover, HP22 6HF. This water supply remains essential to the Grand Union Canal south of Milton Keynes, all the way to London. Our canal flows from Wendover through the villages of Halton, Buckland Wharf, Drayton Beauchamp, and Little Tring. Then it joins the main Grand Union Canal at Bulbourne, near Tring, Herts, HP23 5HF.
There is an interesting website of maps, which allows you to compare current and historical maps of the canal (and elsewhere). Click here to go to the website.